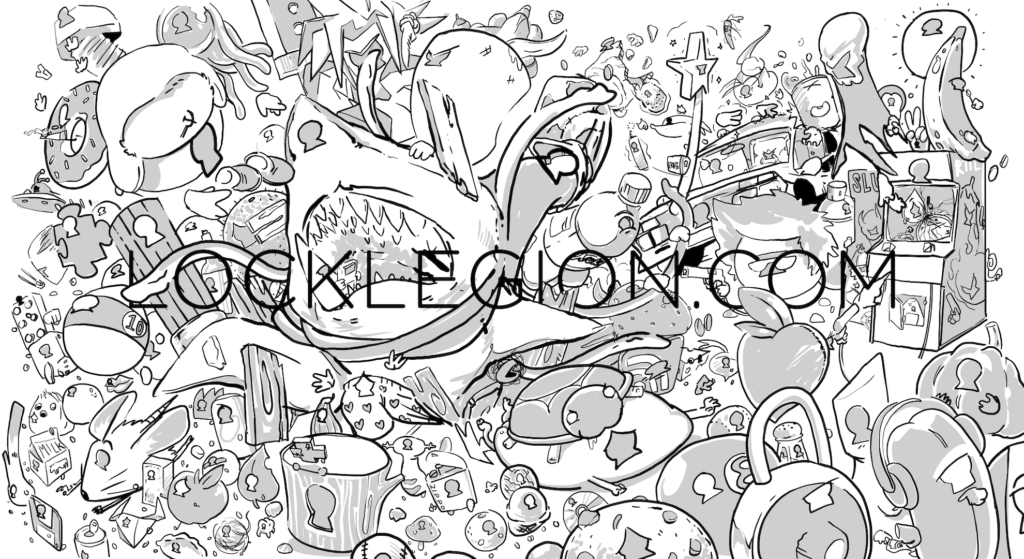 WELCOME TO THE LOCK LEGION!
We are a group of artists, animators and programmers that enjoy creating content for the internet. Whether you are already experienced in your craft or just starting out, please join our Forums or Discord and become part of our crew!
---
May 26th 2022 was our 19th annual LOCK DAY!
And it was a very special event, because more than 0 members posted a flash! Big props to Mario Lock for keeping Lock Day alive!
With also a special mention to Beans Lock who was a day late. But it still counts right? RIGHT?!
Discover our best work!
Lock Day 2021 Submissions
Lock Day 2020 Submissions
Lock Legion Classics
---
18 + 1 Years of Lock Legion
Looks like the Lock Legion simply refuses to die!
Even though we hear less and less of Discord's beeps, and the #drug-talk channel remains empty, doctors are still seeing a slow and steady wave on our ECG, and we are not yet clinically dead!
I hope everybody has a nice 2022 and see you again next year!
-Trash