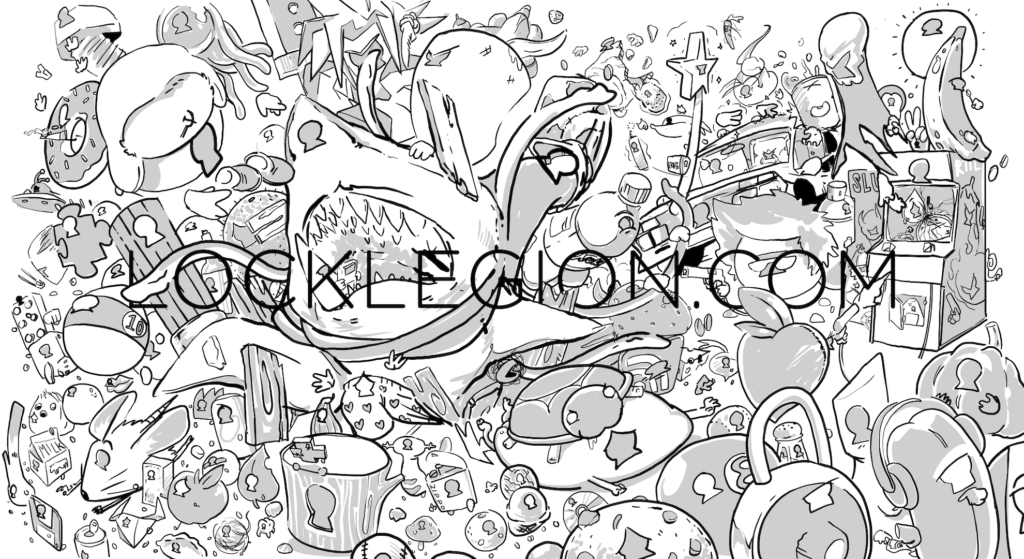 WELCOME TO THE LOCK LEGION!
We are a group of artists, animators and programmers that enjoy creating content for the internet. Whether you are already experienced in your craft or just starting out, please join our Forums or Discord and become part of our crew!
---
May 26th 2021 was our 18th annual LOCK DAY!
That's right! The Lock Legion is now old enough for you to get down and dirty with it! Let's take a look at what our members have created to celebrate this very special day!
Discover our best work!
Lock Day 2020 Submissions
Lock Legion Classics
---
18 Years of Lock Legion
Well well well! Looks like even though global events haven't made us more productive, they definitely made us more active! The 2020 – 2021 period has seen the birth of a new Lock Legion website, complete with a 1000$ domain-name that was made possible thanks to all of your donations!
This year also saw an amazing rebirth of the Discord and the creation of a proper YouTube channel. Please go and subscribe because we upload a classic flash every single week! Well, except when I forget to upload. A huge thanks to our buddy Sky Lock, who religiously converts these old flashes to video format for me to put on there!
Some members are even working on a super secret project that they hope to unveil soon… let's say it's a reboot of Lock Legion history. More about that when they're ready to announce it to the world!
I hope you all enjoy this very special day, and if you made a Flash, don't forget to post it on the #lockday-2021-gallery Discord channel so I can post it on the front page!
-Trash